Yakuza's Best Character Is And Always Will Be Kamurocho
Lost Judgment is coming our way in September, which is way sooner than I expected the sequel to land on our shores – Sega is aiming for a global release for the first time in franchise history. It's a testament to the excellent work of Ryu Ga Gotoku Studio and its willingness to adapt existing locations into ambitious new stories that make each game feel far more than a lazy retread. With the arrival of Judgment's second chapter, the developer has also outlined its plans for it and Yakuza in the years to come. It's a fascinating vision, and one that will place the iconic red light district of Kamurocho at the centre once again.
First introduced in the original Yakuza as Kazuma Kiryu's debut stomping ground, the fictionalised take on Shinjuku's dingier streets was immediately iconic, its design so reminiscent of its real-life inspiration that so many years later it remains a bold, beautiful, and endlessly surprising place to explore. In a franchise filled with unforgettable characters and ample tales of epic tragedy, it's the character in its setting that helps it all come to life. I've seen some label Kamurocho as a lazy reuse of assets, and while there's a slither of truth in that assessment, it fails to realise that without its presence, Yakuza and Judgment simply wouldn't be the same.
While the franchise has since ventured to the likes of Osaka, Hiroshima, and Yokohama – the tale always begins in Kamurocho. It's a welcoming homestead that all fans find comfort in, knowing its streets like the back of their digital hands as they venture down Pink Street before taking a few creative turns to reach the plaza as they jump into Club Sega for a few cheeky rounds of Virtua Fighter. One of the first things I did when arriving at Shinjuku during my first trip to Japan was use my knowledge of Yakuza's world design to locate the infamous neon archway that sits in the centre of Kamurocho. I posed for a few selfies and couldn't believe how well this virtual knowledge transferred to the real world.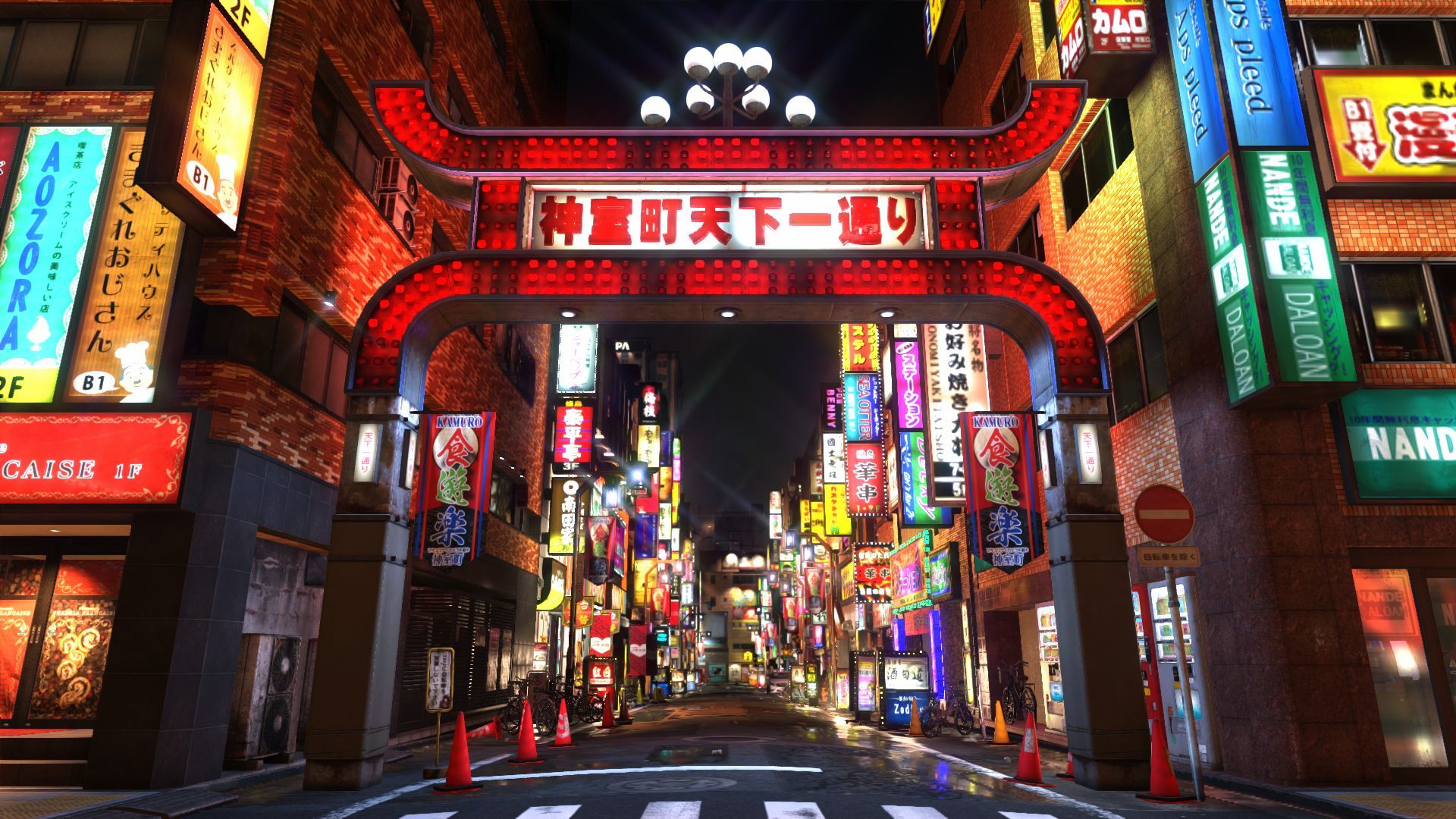 Since its inception in 2006, Kamurocho has aged with each passing entry, earning a number of battle scars that continue to define its place in history. Millennium Tower sprung up as a symbol to capitalism, while businesses adapted as the smartphone era was ushered in. Its arcades and storefronts are always being stocked with new goods that are relevant to the age we exist in, whether it be the 1980s of Yakuza 0 or the modern era seen in Like A Dragon.
It's a malleable slice of metropolitan existence that is instantly recognisable. Its attachment to reality is what makes it so powerful, expressing an element of timeliness that other games often lack. It's defined by a real place, perhaps explaining why roaming its streets has never grown tiresome. The developers even told me once that they often take a trip down to Shinjuku, noting down all the big changes being made to businesses and the evolving architecture. You could almost document the passage of time throughout this millennium through Kamurocho alone if you wanted to.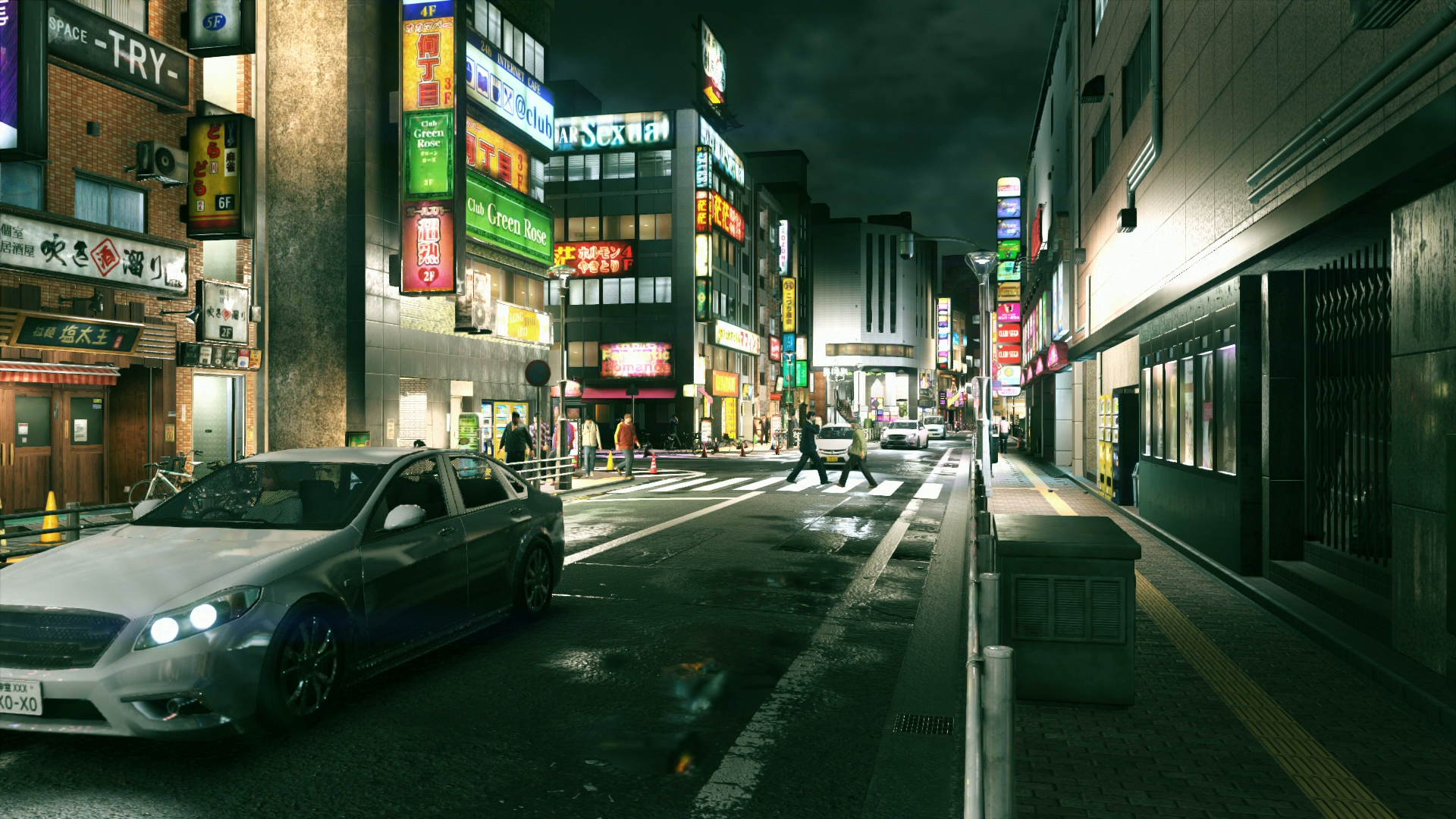 I'm sure if you played all of the mainline Yakuza titles back-to-back you'd be ready to burn Kamurocho to the ground by the end, but the creators are aware of this. Each new game complements Kamurocho with a new locale, one that goes against established conventions with daring new environments and ideas. Yakuza 2 has Sotenbori, while Yakuza 3 took us to the sunny beaches of Okinawa. Lost Judgment and Like A Dragon place a focus on Yokohama, an urban landscape that dwarves all those who came before it. I wouldn't object to the expansion of Kamurocho once the series becomes a current-gen exclusive, since the only archaic thing about it is the layout itself, which has remained unchanged since the PS3 days.
Kamorocho is smaller than most contemporary open worlds, but it has more character, a tangible history that can be seen in its rain-drenched streets as a barrage of neon lights bounce upon them. Each step has a purpose, whether you're marching forward to save your loved ones as Kazuma Kiryu or being a dumbass himbo as Ichiban Kasuga. Regardless of what character we inhabit, the personality of this world will always shine through. It will undoubtedly return in Lost Judgment and Yakuza: Like A Dragon's sequel after it, and I hope Kamorocho continues to grow and evolve in the years to come. It's a testament to everything that makes the franchise so special, and for that reason it should stick around forever.
Source: Read Full Article