Stardew Valley's Massive 1.4 Update: Every Major Change
The new Stardew Valley 1.4 Content Update is finally here for PC as of late last month and for consoles very recently! The update for mobile is estimated to release in January (according to developer ConcernedApe).
This update covers many, many changes; here we will be discussing some major changes from the official changelog.
Quality of Life Updates
Ever forget which NPC likes or dislikes which item, but don't want to risk those hard-earned friendship points by guessing? Well, you're in luck because this new update allows you to see what NPCs are fond of by keeping track of what gifts you've already given them.
The Autograbber item is a life-saver when it comes to milking your cows and goats in your Barn. But you know what would make it even better? Being able to use the Autograbber on your Coop, saving you copious amounts of time, which this update has allowed for as well.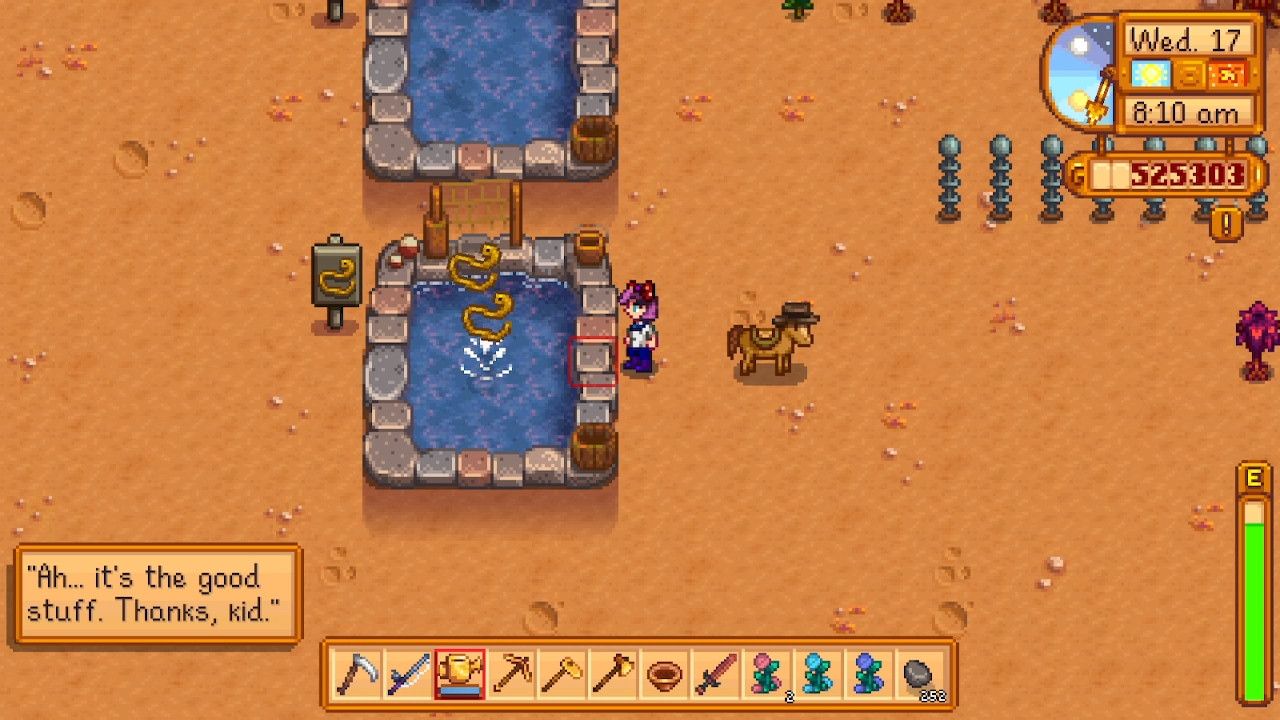 Linus' bait (the recipe originally obtained through friendship with Linus) can now occasionally be found in treasure chests while fishing once you get the recipe. This item, once essentially useless, now gives a chance to catch two fish at once.
Increased character customization options are a definite upgrade to any game. Stardew definitely blew all our expectations out of the water though, with new shirts, pants, hats, hairstyles, and boots. Players can even wear skirts now! Even better, you can make your own clothes through Emily's new Sewing Machine and dyeing options.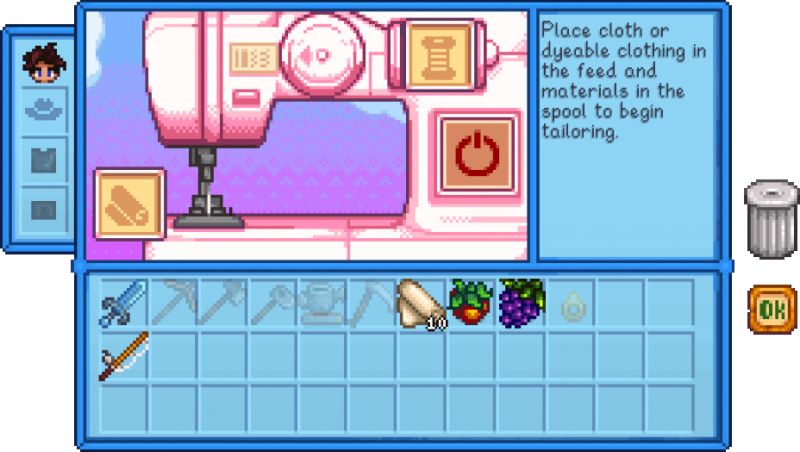 You can even change your pet's appearance either by starting a new file or from the Shrine of Illusion.
Multiplayer Updates
The Four Corners Farm and the opportunity to separate your earnings instead of pooling them together in Multiplayer is new to this update. You can control how you split your money from Lewis' house, next to divorce book. You can use a set of emotes to react to your friends' successes, failures, and/or shenanigans.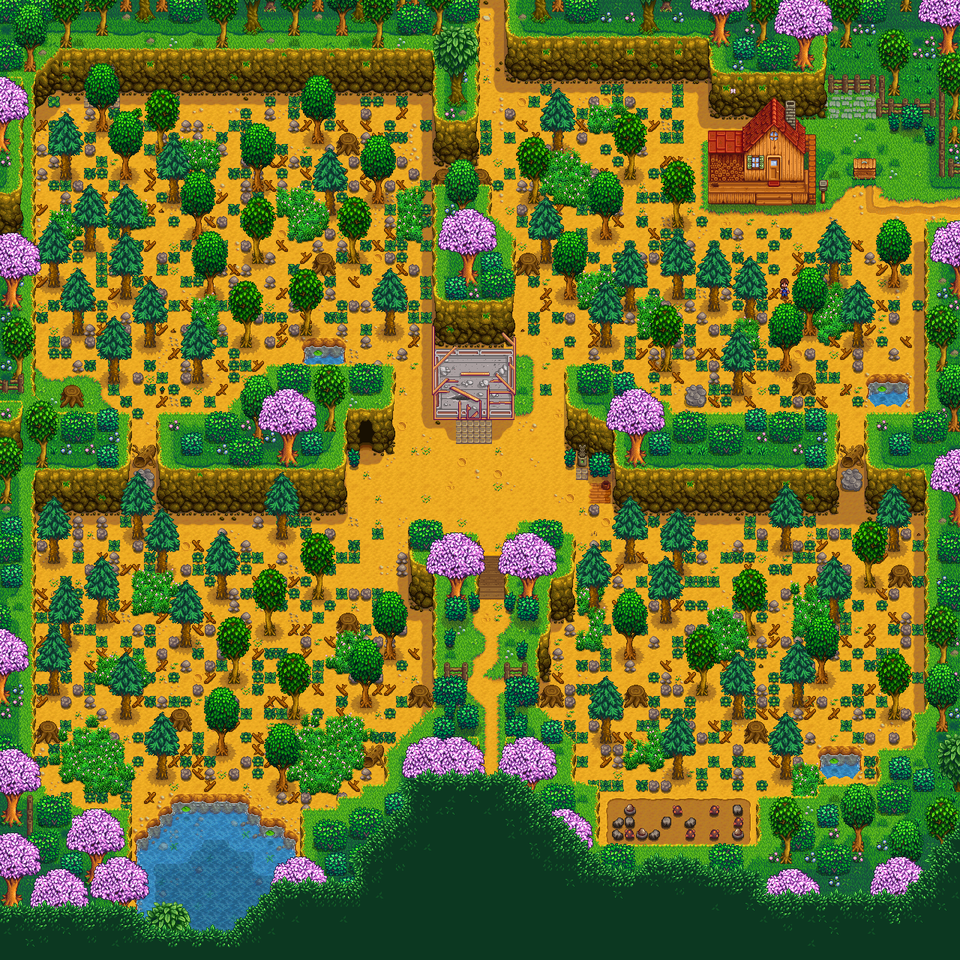 Fixes
The new update fixed quite a few issues present in the previous version of Stardew. Here are a few examples:
Fixed not being able to get the egg on Lewis' truck during the egg hunt in the Spring Festival (that was such a tease).
Fixed a glitch on gathering quests that previously allowed the player to cheat by taking each item in a stack out of a chest one by one in order to complete the quest (there goes my best exploit).
Fixed players getting stuck in the hospital if they faint for the first time the day before the Spring Festival. An oddly specific fix, but the thought that it had happened to enough people for it to need a fix is hilarious.
Ex-spouses won't come to your wedding(s) anymore (avoiding the awkwardness).
Won't "forget" levels of the mine if you faint. A list of items you lost when fighting in mine will be shown to you after you've fainted, and you can buy back one of them.
Interesting Additions
TRASH BEAR! What a majestic creature. This Totoro-esque raccoon (or…bear?) needs to be fed specific items, and when it is, it will fly in the air with its little umbrella and clean up all the trash. It also fixes the dog house near Alex's home (there was a dog in there the whole time?). And yes, his canon name is Trash Bear (according to official changelog).

None of Pelican Town's bachelors or bachelorettes striking your fancy? Or maybe you're more interested in a shadowy entity that spends most of its time lurking in the valley sewer? That's right, Krobus can now be your roommate (given that you're not currently married to anyone at the moment and you have the first upgrade to your house)!
There are also new 14-heart events for every romanceable character in the game. Just when you think you know everyone so well, they might surprise you.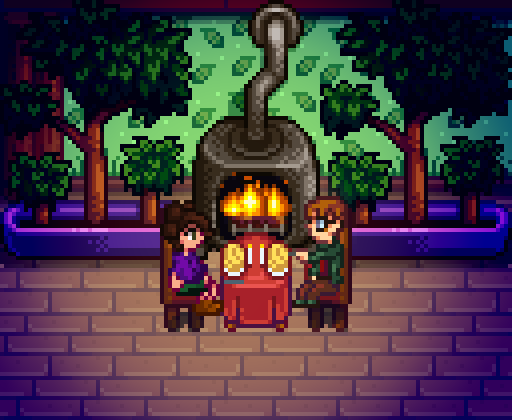 New End Game Story
The abandoned Joja Mart is still in Pelican Town, but one lightning strike could make this building all the more interesting. If you finish the challenging task it lends to you, you can uncover an awesome new feature in Stardew Valley.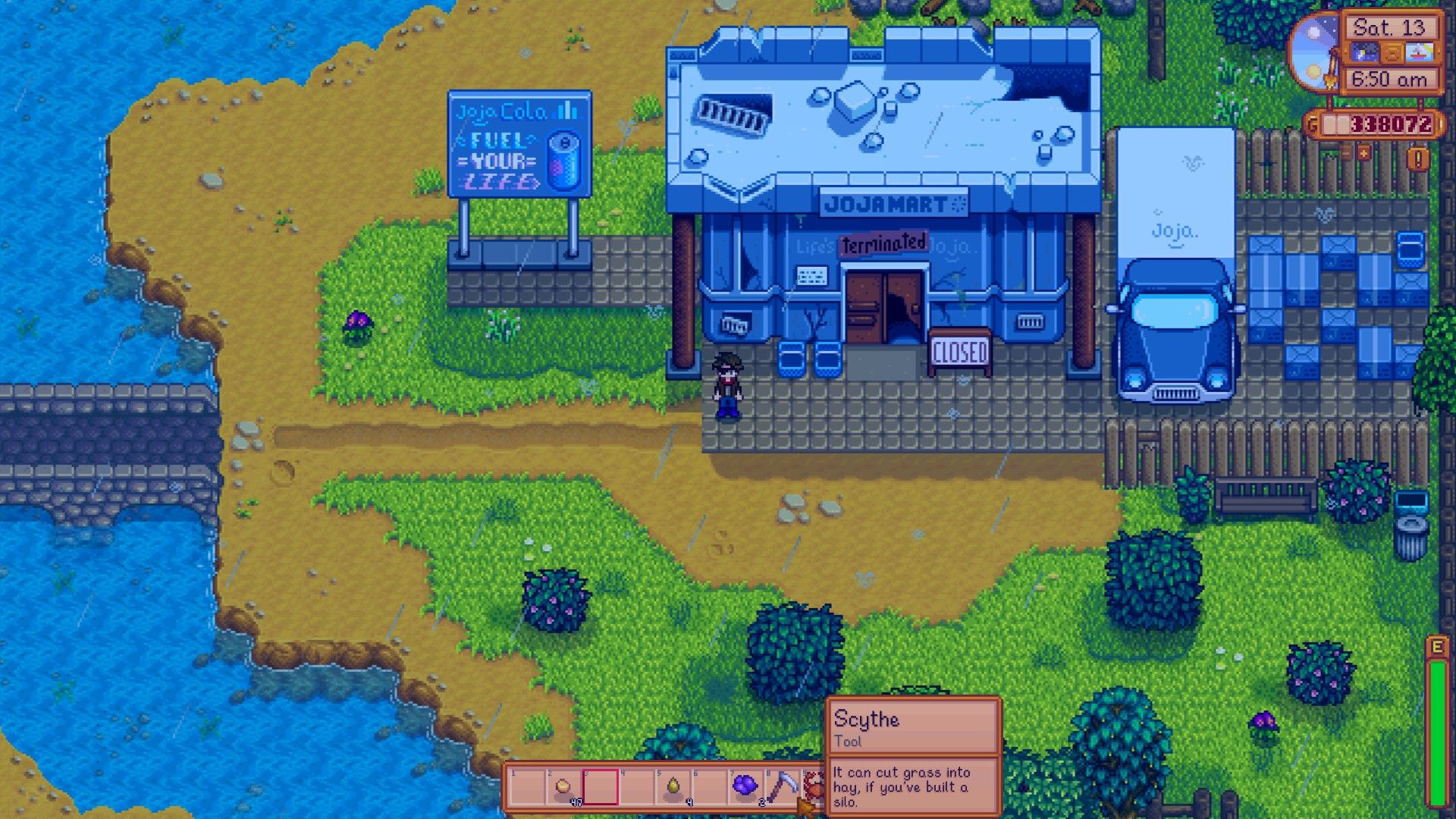 You can now play the new 1.4 Content Update on Stardew Valley on PC and consoles exclusively.
Source: Read Full Article