Exclusive Interview: The Last Of Us Part II's Stephen Chang On Playing "Asian Cowboy" Jesse & Working On Twitch's "Artificial
The Last of Us Part II is one of the biggest games of 2020. The highly anticipated sequel to Naughty Dog's critically and commercially acclaimed 2013 action-adventure game, it's a franchise most gamers would jump at the chance to be a part of.
But for actor Stephen Chang, who plays Part II-exclusive character, Jesse, it was just another acting job:
"I don't wanna sound like I've been living in a cave my whole life, but no, I didn't know what it was!" admitted Stephen when asked if he was familiar with the franchise beforehand. "When they gave me the audition and I was like, 'I don't know what this is for.' But then I went in for the callback with Shanon Woodward [who plays Dina]. I was like, 'Oh sh-! She's in Westworld! This [game] must be a pretty big deal!"
Stephen later got confirmation on his hunch when talking with co-star Troy Baker (Joel), who informed him about the original game's long list of accolades and awards. "I was like, 'Oh damn! This is like a real big deal!' But I'm very humbled I was allowed to be a part of it."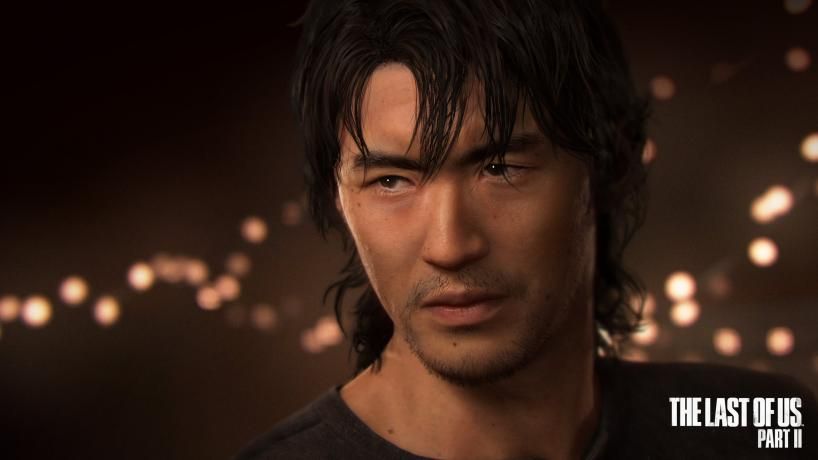 Though Stephen may not have been familiar with The Last of Us before stepping into Jesse's shoes, the lack of knowledge certainly didn't affect his performance in the least. Jesse's character and his story have been one of the major highlights from critics and fans in reviews of the game. While many have lauded Stephen's performance as Jesse, many have also praised the game for its positive representation of an Asian American male character.
"I'd love to say that it was my idea and that I'm some kind of trailblazer in the right direction for Asian representation in media," Stephen commented, "But at the end of the day, I'm just an actor [who] was trying to get a job and do the best I can. I would give the credit to Naughty Dog and Neil Druckmann and his writing staff for even considering going that direction with the character. Because I do understand! As an Asian actor, you usually only go out for 'certain [kinds of roles].'"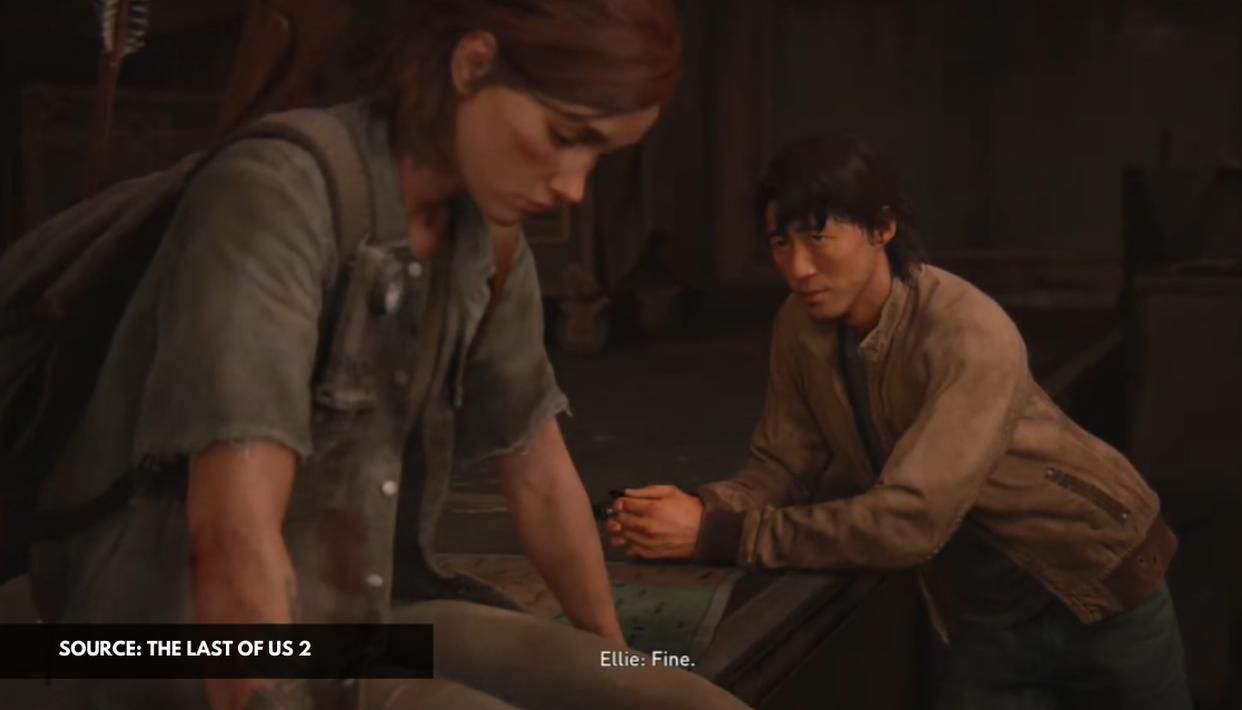 While there's certainly not a shortage of Asian characters in video games, many of those characters only appear in titles specifically set in Asian countries (e.g. Yakuza, Ghost of Tsushima) or work to perpetuate harmful stereotypes (e.g. Cyberpunk 2077). Asian men, in particular, are often portrayed in the media as either a one-dimensional stereotype or in a negative light as an emasculated character.
But Jesse—who's handsome, charming, funny, and instantly likable—isn't defined by his race. He's just another character who just happens to be Asian. If anything, he's creating his own unique niche, rather than trying to fit into one that already exists.
"I feel like Jesse was kinda like an 'Asian Cowboy,'" Stephen remarks. "[As an Asian actor,] I never get [the opportunity] to be a cowboy! I feel like that fits more of who I am as a person—I kinda have more of that 'vibe' than a doctor or a lawyer."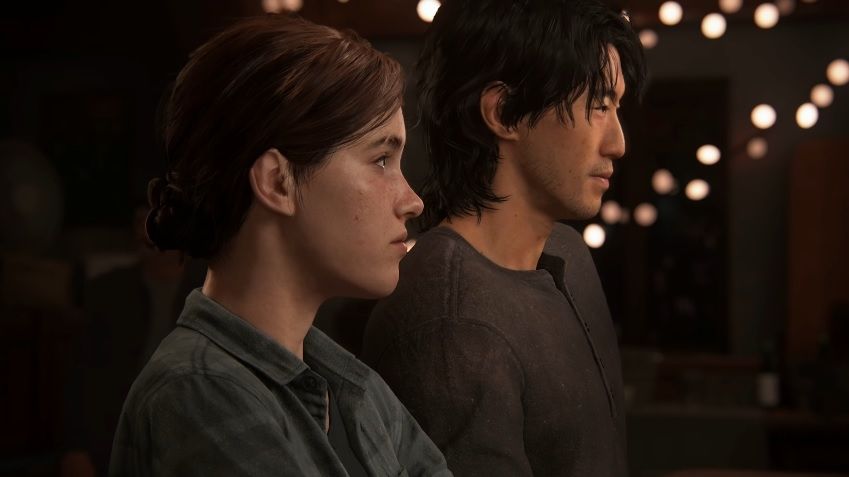 And though the life of a solo cowboy can be fun, Jesse luckily had a partner-in-crime in the form of Ellie (played by Ashley Johnson). The friendly dynamic and camaraderie between the two characters have also been a subject of high praise. So what was it like working with the award-winning Ashley Johnson? "Ashley is the nicest person I've ever met," Stephen smiles. "She's one of the top people I've ever acted with in my life. She's so giving and kind."
If taking on a huge role in one of the biggest and most highly anticipated video game sequels of the generation wasn't huge enough, Stephen has also been working on Artificial, an Emmy and Peabody-award winning TV sci-fi show streamed exclusively on Twitch. Per the show's official synopsis, Artificial follows "an artificial intelligence being on a journey to become human– and she needs your help to do it!" Stephen plays Sebastian, a secretive entrepreneur who first steps in to lend a helping hand towards Dr. Matt Lin (Tohoru Masamune) and his AI creation Sophie (Tiffany Chu). However, his motives and thoughts regarding AI technology are mysterious and unclear.
The innovative and unprecedented program combines scripted content with audience interaction, allowing viewers to directly interact with the show's characters and influence the story by means of live polls, comments, and Q&A's on Twitch. Stephen joined the cast last year for Artificial's second season, which, at the time, was filmed conventionally with the whole cast on set together.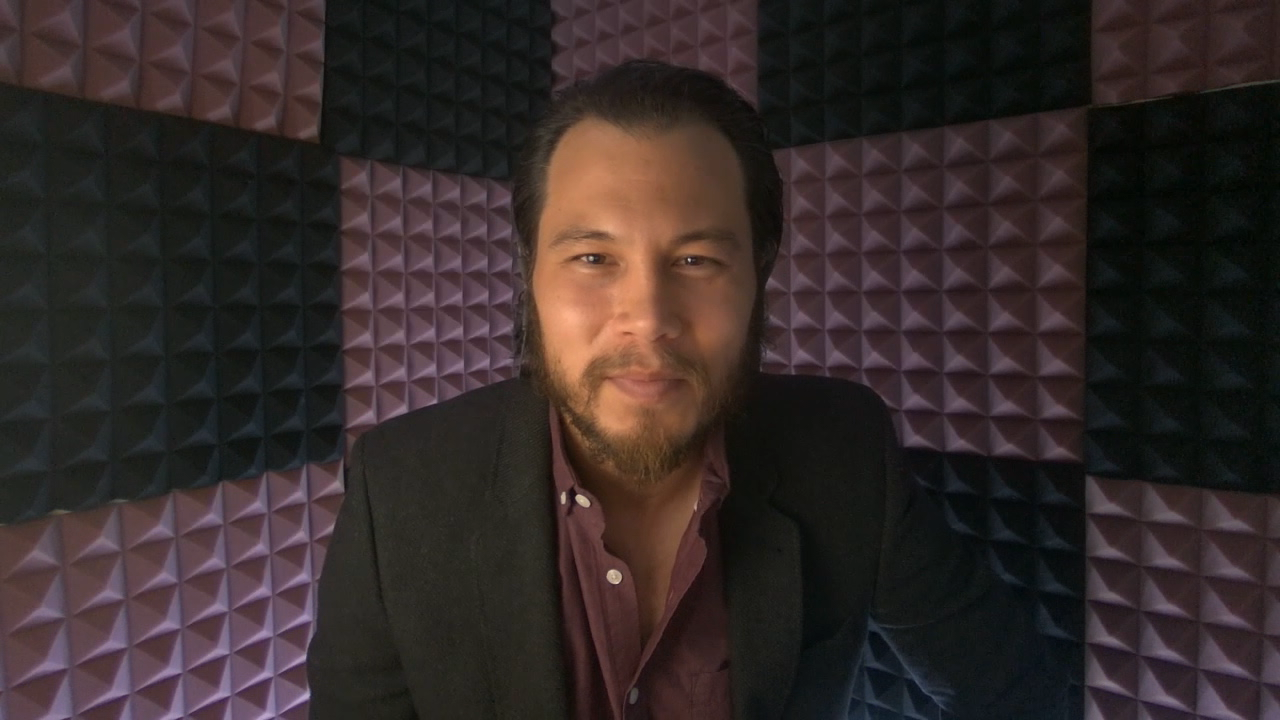 "The audience interaction was already a crazy thing last year," Stephen begins, "So when Bernie Su [the creator] called me and said 'We're doing Season Three!' I said, 'Okay, so in like 2022?' But he replied, 'Nah, we're doing it right now!' I said, 'You're crazy, man!' But somehow, this dude has done it!"
Despite the "crazy" idea to film a show unlike any other—that combines so many variables that typically don't work together—in the middle of a global pandemic, season three of Artificial has found a way to make it all work.
"We're doing two-hour episodes this season, the show has exponentially more characters, plus the logistics of [recording remotely], getting input from the audience, and scoring the show live? It's just…[Bernie Su] is crazy. But it's been a wild ride and I'm really proud of him. I don't know what it's become, but I feel like it's groundbreaking because no one is doing [anything like this] right now."
When asked what he hopes to see as he moves forward in his acting career, Stephen offered, "Well, I hope that Christopher Nolan or Steven Spielberg call me up tomorrow and say, 'Yo man, we want you to come up in our movie and we'll pay you ten million dollars!' Then I'd say, 'YES!' But I'm not sure if that is where my career is headed. Honestly, I love acting. I'd love to continue doing it. [And] I'd really love to officially play an Asian cowboy one day. Jesse was pretty close though!"
Thank you Stephen for taking the time to speak with us! You can hear Stephen Chang as the voice of Jesse in The Last of Us: Part II, available now on the PlayStation 4.
And be sure to catch Stephen on the season finale of Artificial which airs tonight on Twitch at 5 PM PDT / 8 PM EDT. To stay up to date with everything Artificial-related, check out the show's official website, Twitter, Facebook, YouTube, and Instagram.
Source: Read Full Article