Animal Crossing: New Horizons – Kyle Is Definitely Hooking Up With All The Girls On Your Island
There are literally hundreds of villagers in Animal Crossing: New Horizons and they have one of several different personality types. Kyle is officially classed as a wolf with the personality type smug but we can think of much better ways to describe him after we saw some eye-opening screenshots on Reddit.
Dottiedott took to the Animal Crossing subreddit with photographic evidence of Kyle's apparent mission to hook up with all the female villagers on her island. The photos tell quite the story, showing several female villagers in Kyle's company, seemingly for more than just a friendly chat.
The Evidence
Exhibit A shows Dottie's character Dochi handing over something from Kyle to Alli. Apparently it's something she forgot. Alli quickly reveals that it's her gumdrop dress. She's not the only one to leave clothing at Kyle's house either. Further screenshots show Mira left her pajama dress at his place, although she does look embarrassed about it.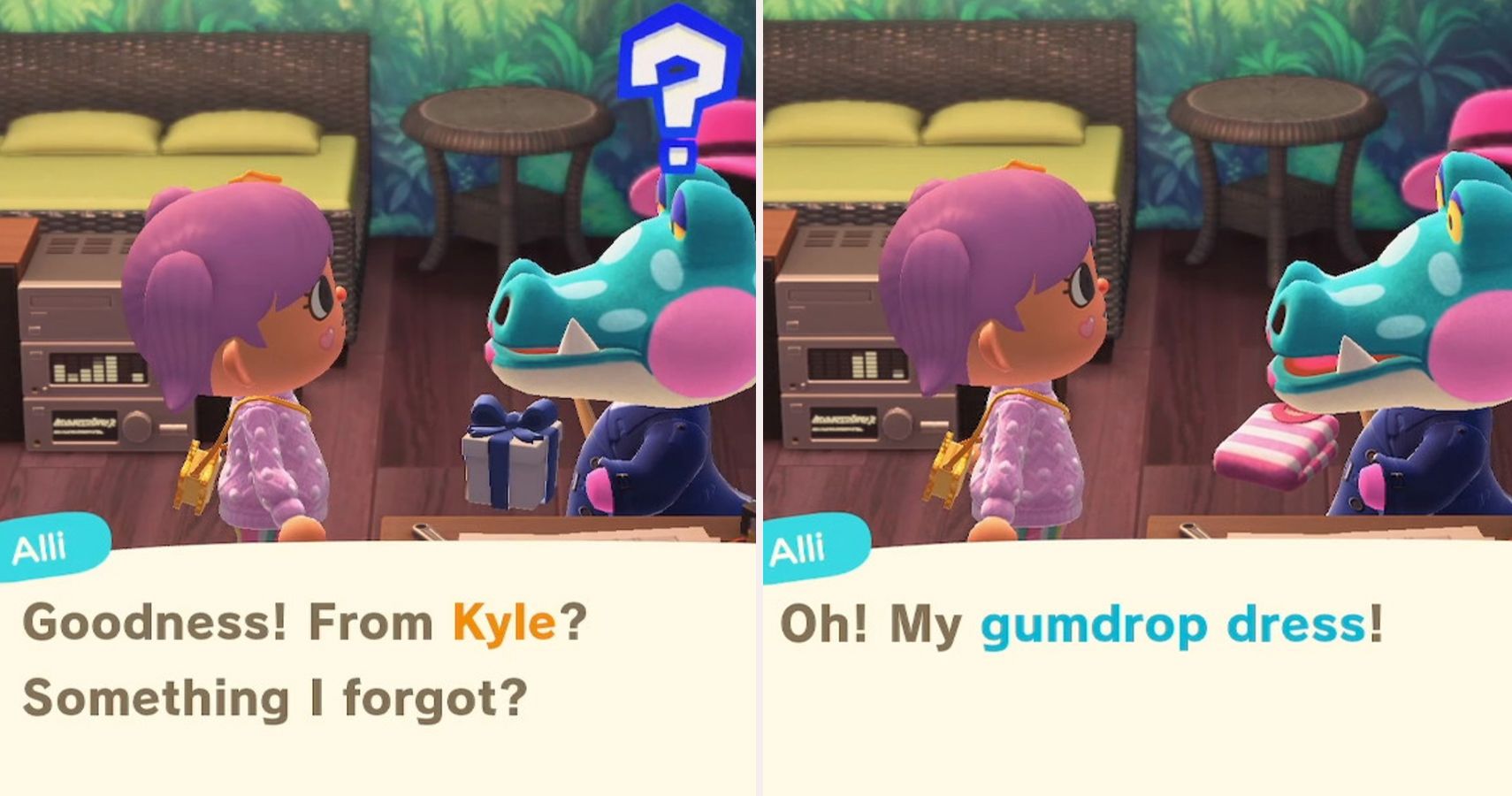 Kyle's smug personality comes out as he's clearly trying to boast about his conquests, by asking Dochi to return these items of clothing for him, rather than taking them himself. There's no subtlety here at all, a thought backed up by the other images.
More Than Just Missing Clothing
Further evidence shows him hanging out at Cheri's place on the very first day she arrived on the island. He can also be seen very clearly checking out Rhonda as she minds her own business in the plaza. Finally, the most worrying incident is when he introduces Dochi to Audie and asks her to grab the camera.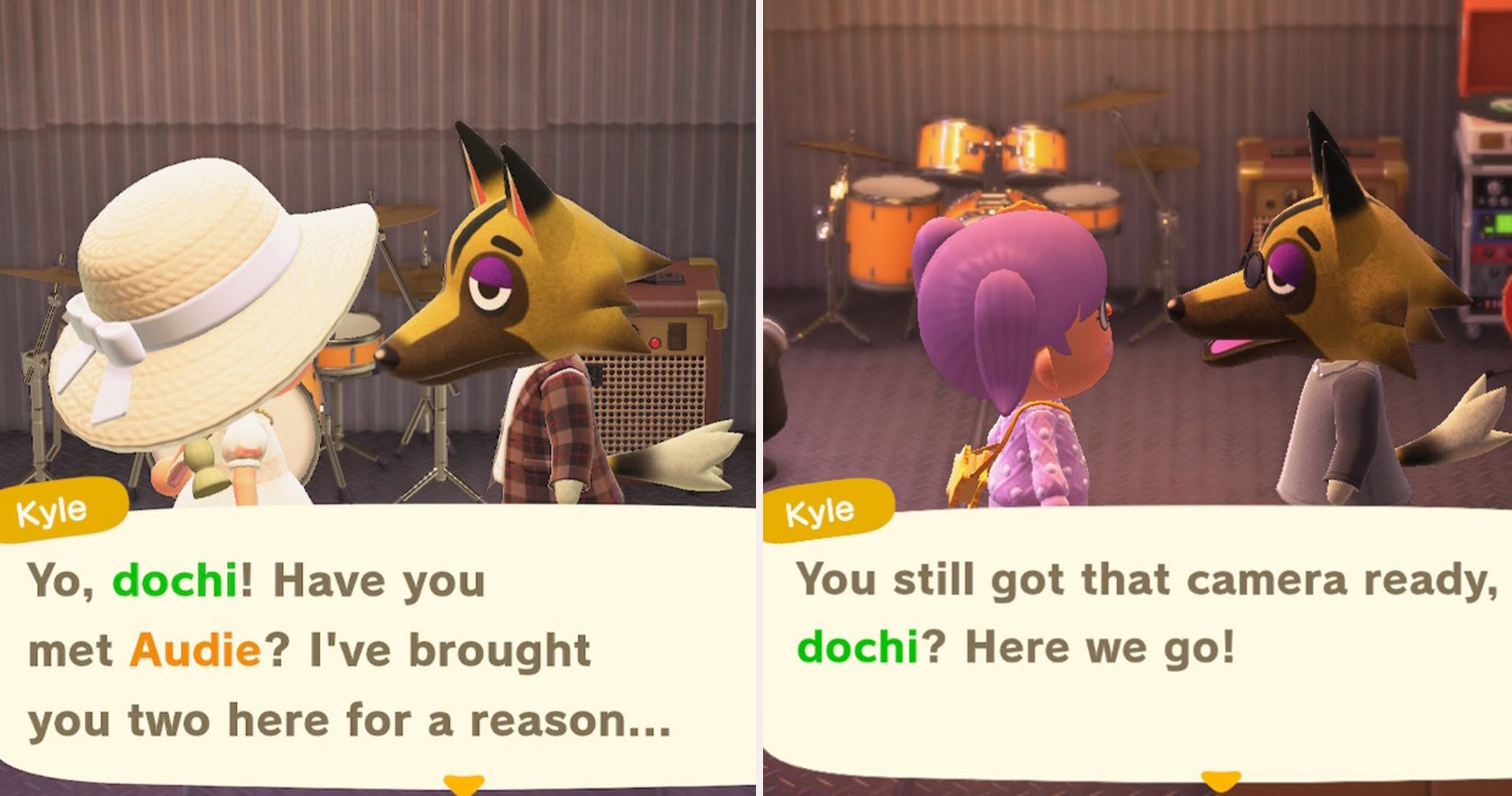 That last incident also means that he was caught in a potentially compromising incident with every single female villager on the island, even seemingly wanting to involve Dochi the female player, meaning he is thorough if nothing else.
This Isn't An Isolated Incident
Other Redditor's experiences with Kyle suggest this is not an isolated occurrence. There are many other reports of similar behavior, along with those saying it's nothing new, with his womanizing ways dating back to previous games in the franchise.
The thread also contains the suggestion that his villager type is recategorized as "thirsty." Our favorite suggestion though was changing his catchphrase to "Howl you doin'" in homage to Friends' womanizer Joey Tribbiani.
One thing's for sure, if you have Kyle on your island then you need to keep an eye on your female villagers because players gonna play.
Source: Read Full Article