Animal Crossing: New Horizons – Is Leif A Juggalo?
The next time you get double for your stack of 20 weeds, don't forget to tip.
Step aside Parrotheads, Beliebers, Swifties and Katy-Cats, Juggalo's have made their way into Animal Crossing: New Horizons. To be specific, only one has so far, Leif, the clown facepaint decorated sloth who showed up on islands buying weed[s] in the 1.2.0 update for Nature Day.
This week, Nintendo delighted users with the return of series favorite Leif the Sloth. Leif is not a new addition to the series, with prior appearances in New Leaf, as well as Pocket Camp. In Pocket Camp, he appeared during his own spring flower event, seeking players assistance in obtaining ladybugs. In New Leaf, he ran the gardening store, and when the island's weed supply exceeded 50, he would sometimes offer to assist in the weed cleanup. In New Horizons, Leaf appropriately arrives near Earth Day, aka Nature Day, where in addition to paying double for weed collection, Leif will share the DIY recipe for hedges.
Related: Animal Crossing: New Horizons – Don't Sell Leif Your Weeds Just Yet
For the astute player, it is easy to recognize Leif's unusual facial decorations are similar to none other than the Insane Clown Posse, clearly identifying himself as a Juggalo. What exactly is a Juggalo, and why would Leaf affiliate with an FBI identified gang? For starters, the latter question is much easier to answer. The Insane Clown Posse are well known for their music focused on social problems like poverty. It is then quite clear why Nintendo would anoint the most humble weed picking character on this island with such appropriate facial decoration.
Fortunately, for the first question, the band has already had the foresight to predict this need in their aptly named tune, What is a Juggalo? The tune is not for the faint of heart, with the band's staple explicit lyrics adding vivid color to nearly every line. To keep things suitable for work, the most simple answer is that a Juggalo is what the Insane Clown Posse began calling fans all the way back in 1994, well before any Beliebers, Swiftee's, or Katy-cats graced audiences worldwide. A hallmark of these fans is their propensity to don similar makeup as the groups main singers, Shaggy 2 Dope and Violent J. This visual cue alone clearly denotes Leif as a fan, and thus a Juggalo.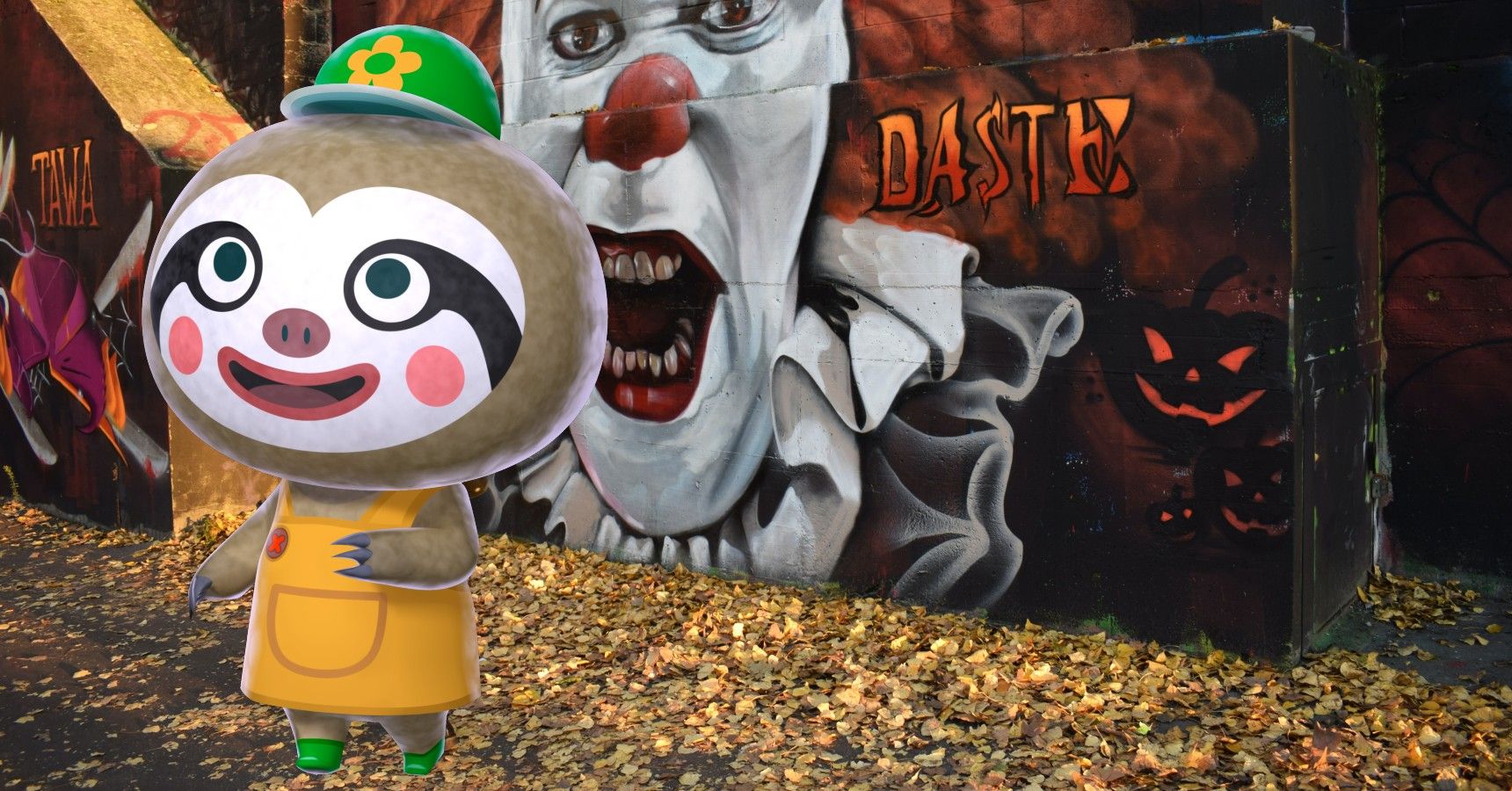 Why might Leif have an affinity for such a group, beyond their commitment to social justice and poverty issues? Tha Weed Song speaks for itself, aligning forever the Sloth's affinity for the group, with clear soul connecting lines including, "Where you buy your trees at…" and, "Now people say money makes the world go round…" Add in Leif's propensity to redistribute wealth to the needy via his weed buyback program, and his identification as a Juggalo is unquestionable, and noble.
Source: Read Full Article