Shadows of New York Is Here To Feed Your Vampire The Masquerade Hunger
Staying (Ven)true to their word, Draw Distance released Vampire the Masquerade – Shadows of New York on time, despite the COVID-19 pandemic slowing down video game development across the board. The visual novel set in the expansive World of Darkness is now available for PC, PS4, Xbox One, and Switch.
Vampire the Masquerade – Shadows of New York was initially announced in April this year, and thankfully still managed to hit their release date, a feat that Vampire: The Masquerade – Bloodlines 2 can't match. So if you're in the mood for some VtM video game action, Shadows has you covered.
Shadows is a standalone game, but is also an expanding companion story to the previously released (2019) Vampire the Masquerade – Coteries of New York. As with Coteries, Shadows is based on Modiphius' 5th edition tabletop version of Vampire: the Masquerade, but presents a more personal story of vampiric horror and Clan politics than Coteries does.
In Shadows, you become the Kindred named Julia Sowinski, a chainsmoking immigrant loner in the Big Apple, and both an outcast and political prisoner in Clan Lasombra. Her most-used power is keeping to herself, staying neutral and out of the many Clan-sanctioned compulsive ruthless activities. That ends when the New York leader of the Anarch Clans (Brujah, Gangrel, Ministry (Setites), Caitiff and Thin-Blood) experiences the Final Death, and Julia is the one chosen to investigate the case.
Throughout Shadows, you'll explore and experience the World of Darkness version of New York City as we ask questions and search for answers concerning the Anarch leader's death. Julia's Lasombra bloodline makes her a master of the shadows, and able to call upon the Lasombra trademark power of Obtenebration, which allows her to (very cautiously) open small portals into the Abyss and communicate with things on the other side. While she has access to these abilities to help with her investigation, she'll also have to conduct it while contending with the ever-present Hunger that every Kindred has.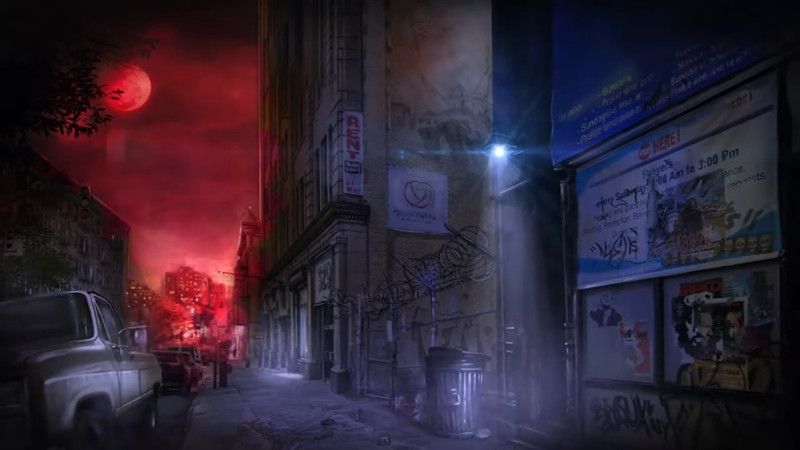 You can purchase and download Vampire the Masquerade – Shadows of New York for PC, PS4, Xbox One, and Switch. PC players should check out the Vampire: The Masquerade – Shadows of New York Deluxe Edition, which includes the art book and official soundtrack for just $17.98.
Source: Read Full Article