Rich People Can Celebrate Mario Day With These Expensive Figurines
It's March 10, which means it's Mario Day. Along with Pokémon Day (February 27) and Zelda Day (December 26), March 10 celebrates the storied career of one Italian plumber as he perpetually attempts to rescue Princess Peach from the clutches of an evil turtle monster. Although he seems less evil and more lovable these days.
Anyway, to celebrate Mario's big day, Nintendo is offering Mario statuettes that are only suitable if you have both extra space and what amounts to an entire paycheque burning a hole in your pocket.
These statues come courtesy of First 4 Figures, a company that specializes in turning video game characters into real-life art. They previewed these Mario statues last year when they offered pre-orders to American customers, which promptly sold out. However, a few of these were exported to the UK, where you can now purchase on the Nintendo UK website.
Again, these statues are not cheap. You'll be spending £549.99 for the Deluxe Edition, which amounts to just over $714. For that price, you get a statue that's 21-inches tall (53 cm), 19.5 inches wide (50 cm), and clocks in at just under 36 lbs (13.6 kg).
The base is actually magnetized so that Yoshi's egg can stand on its end, but it also allows you to reposition the Mario checkpoint flag to wherever you'd like. Mario and Yoshi are fixed, so don't try moving them.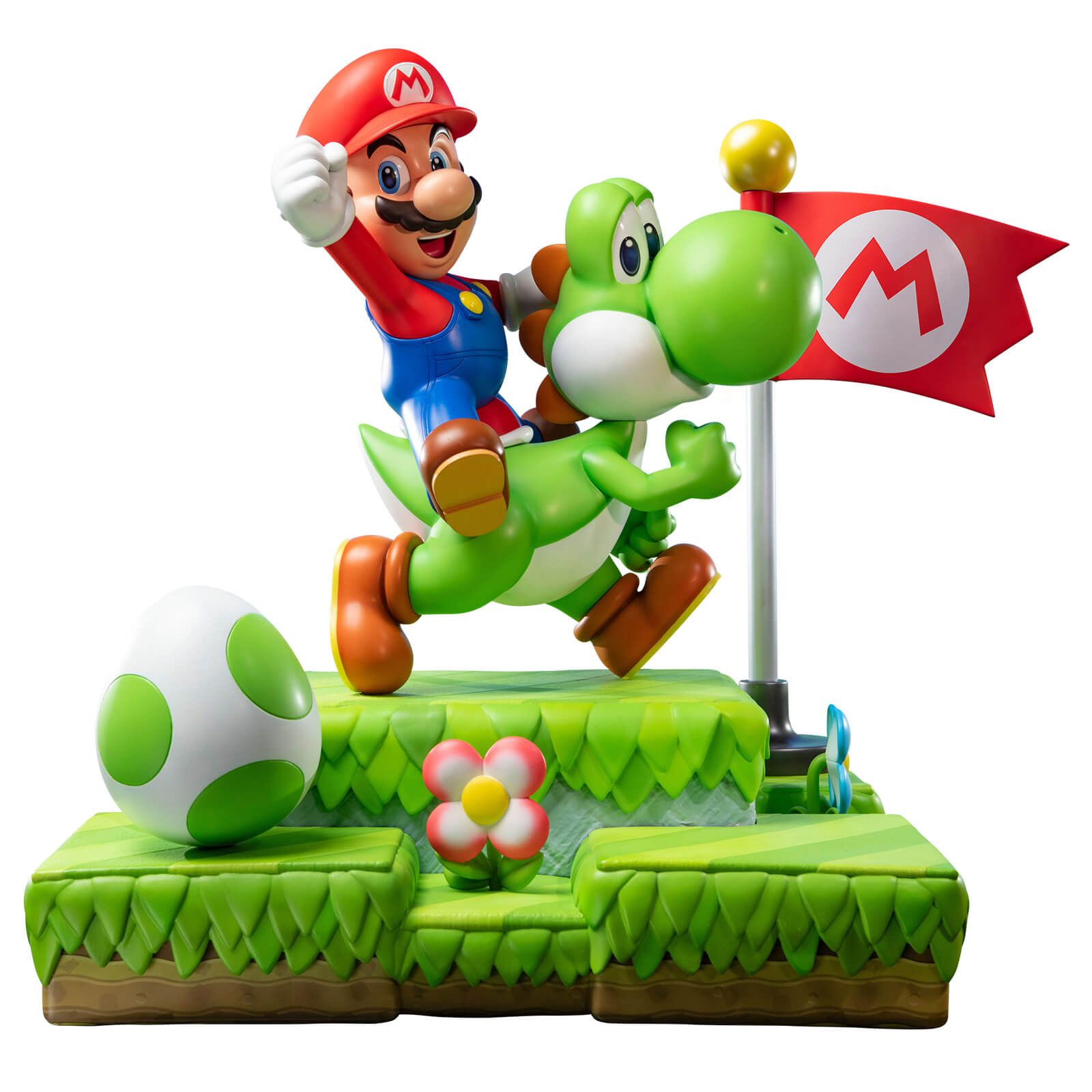 A slightly cheaper Standard Edition costs £399.99 (or just over $519) and provides you with just the Mario riding Yoshi statue without the egg and flag.
Shipping these things back to the USA will likely cost an even prettier penny than the statues are already priced at, so this is definitely a gift that only the 1% of Mario fans can enjoy.
Source: Read Full Article