Pokemon Go Reveals Halloween 2020 Events And New Shiny
We've got a lot of ground to cover in this year's Pokemon Go Halloween event, which includes new costumes for both Pokemon and people, a returning raid boss, and brand new research tasks. So let's get to it!
Starting Friday, October 23 at 6 PM PST, the Pokemon Go Halloween Event goes live. To start, there's 2x candy for both transfers and captures. The store is full of new cosmetics, including the Pikachu Mask, Gengar Onesie, Sableye Goggles, Sableye Mask, and Banette Mask, as well as the new Spooky Pose.
Darkrai returns as a 5-star raid boss from last year's event, and Ghost-type Pokemon will appear more frequently in the wild and be more common from eggs.
But it's not just trainers that get to wear costumes. Sableye is getting dressed up as a Litwick while Gengar is getting a Mega Banette makeover. You can find Sableye in the wild while Gengars will be more common in raids.
And if you were looking to turn your new Gengar into Mega Gengar, trainers that completed the Mega Buddy Challenge Timed Research will be able to join a new Time Research that will reward Gengar Mega Energy.
Galarian Yamask makes its debut in Pokemon Go after being teased online. You'll encounter this unique Galarian form by completing the Halloween-themed Special Research task, "Spooky Message Unmasked." Do that as well as certain other Field Research tasks to start encountering Spiritomb, which might also appear in its new shiny form.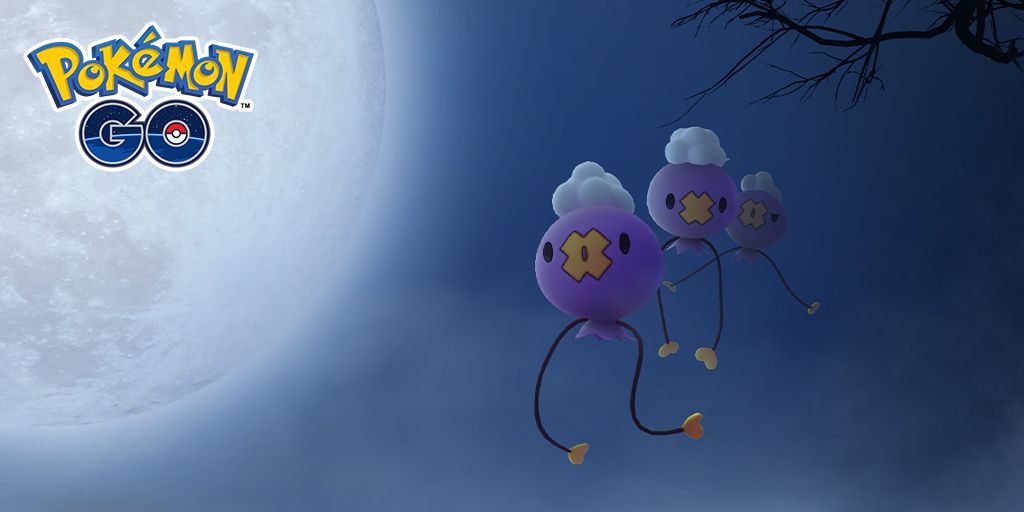 Last but not least, there are a few special events that will take place during the larger Halloween festivities. First is Alolan Marowak Raid Day, which will be on October 31 from 11 AM to 5 PM local time. As the name implies, Alolam Marowak will appear more often in raids. Second is Catch Mastery: Ghost Day which arrives on October 25 from 8 AM to 10 PM local time. During this event, Drifloon will appear more frequently in the wild and there will be a unique Timed Research available.
And finally, running from October 26 to November 3 is the GO Battle League Halloween Cup. This GO Battle League event will be limited to Poison, Bug, Ghost, Dark, and Fairy-type Pokemon with 1500 CP or less. Participation will earn trainers encounters with costumed Bulbasaurs, Charmanders, and Squirtles.
The fun begins on October 23 and runs until November 3. Remember to stay socially distant while playing.
Source: Read Full Article