Japan Is Getting A New Pokemon Arcade Game From Sega
Thanks to the franchise's 25th anniversary, Pokemon fans are being treated to an S.S. Anne-sized amount of content this year. Something that won't be available to Westerners, however, is Sega's new arcade machine. The Japanese company is reportedly releasing 'Pokemon Cologalina' into arcades, and the game will most likely stay on Eastern soil.
As Sega prepares to set up its new machine in Japanese arcades, the rest of the world are eagerly anticipating the release of both Pokemon Diamond and Pearl remakes, the new open-world title Pokemon Legends: Arceus, and the arrival of a revamped New Pokemon Snap. The latter will be receiving its own merchandise under The Pokemon Company umbrella, including a physical release of the game's photobook. The franchise's 25th anniversary is already jam-packed, but Sega's new arcade machine looks especially exciting.
Pokemon Cologalina will serve happy arcaders as a medal game, which is simply one of those coin-pushing cabinets. The outer shell features Pikachu and Mewtwo posing on either side of a giant Poke Ball, and it's uncertain whether the game will feature sound effects from the franchise. Japan's last Pokemon-themed medal machine, Pokemon Medal World, was launched back in 2012 to promote Pokemon Black and White – the game which we think holds one of the best gyms – and was crafted by Bandai Namco.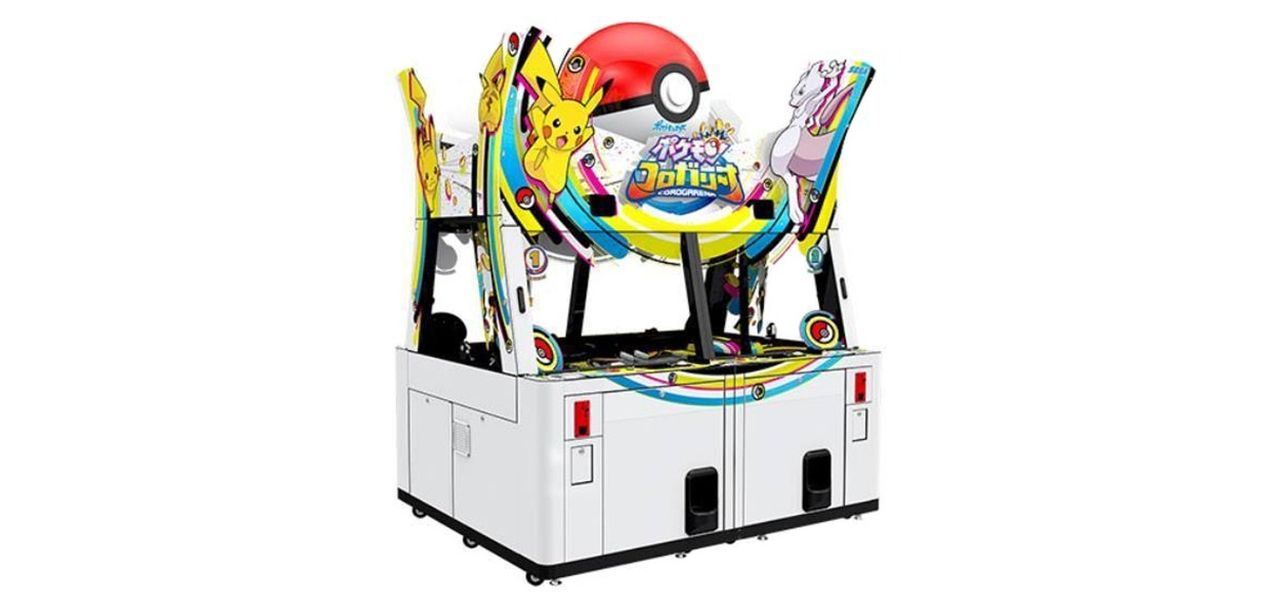 Arcades are not necessarily a dying breed across Western countries, but they are no match to Japan's enthusiasm for them. Pachinko, claw machines, and even Gashapon are somewhat of a phenomenon in the country, despite Sega's Building No. 2 in Tokyo's Akihabara having to close its doors due to the pandemic.
On a cheerier note, Pokemon is not only expanding into arcades but it's also continuing to make McDonald's Happy Meals all the more joyous by including 25th anniversary game cards. The Pokemon Trading Card Game received its slice of anniversary celebrations in the form of promotional cards within the popular kids meal, and now the UK are about to get in on the action too.
While the excitement over new content swirls within the community, we still have one pressing question that needs to be addressed: What do Pokemon smell like? It's a thought that has most likely crossed your mind in some capacity, and it's a valid point to raise considering Muk is made of toxic waste and the Hitmonchans and Hitmonlees of the Pokemon world spend their entire existence working out.
Source: Read Full Article