Golden Guardians rebrands, expands to new esports titles
North American esports organization Golden Guardians has unveiled a rebrand, along with news of its expanding to new esports titles Apex Legends, Teamfight Tactics, and World of Warcraft. The esports affiliate of NBA team Golden State Warriors joined the League of Legends Championship Series (LCS) in 2018 but has only operated that single franchise until now.
Golden Guardians expansion
"Our primary goal during this time of expansion of the Golden Guardians brand was to enter three unique and popular titles that will enhance our organizational reach," said Hunter Leigh, Head of Golden State Warriors Esports, in a release. "As we take the next step in our road to becoming an elite esports franchise, we are proud to say we now have five teams competing in some of the biggest games in the world."
Golden Guardians has established esports teams in the aforementioned new titles. While these titles like Teamfight Tactics don't have as large of an esports following as League of Legends, it's still a great start for an organization that has the resources to develop. With more content creators under the umbrella, the team can now attract a greater fanbase toward its existing and future ventures.
Apex Legends, Teamfight Tactics, World of Warcraft, and more
"Expanding our esports portfolio is an integral part of growing the Warriors brand from just a basketball team to a sports and entertainment company," said Kirk Lacob, Vice President of GSW Sports Ventures. "We are always looking for innovative ways to strengthen the footprint of our organization, and growing the Golden Guardians brand is a major aspect of that growth."
Our first expansion. Welcome to the Golden Guardians@BeccaTILTS @TidesofTime @DeliciousMilkGG @Tempo_Pikaboo @stergey @wizkxd @JellybeansTV @bronzeys@pfitter_ @iiTzTimmylol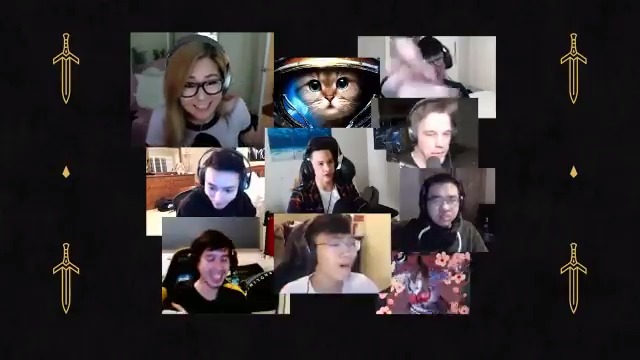 By playing this video you agree to Twitter's use of cookies
This use may include analytics, personalization, and ads.
The streamers that make up the Apex Legends team include Deston "Bronzey" Nguyen, Devon "Pfitter" Self, and Timothy "iiTzTimmy" An. The players have experience at events like Twitch Rivals Road to TwitchCon and will also compete together in other battle royale games.
The Teamfight Tactics squad consists of Andrew "TidesofTime" Biessener, Rebecca "Becca" Cho, and Jeffrey "DeliciousMilkGG" Pan — players who will also double in content creation roles. Becca has achieved multiple placements at Teamfight Tactics tournaments, and DeliciousMilkGG is currently ranked No. 1 on the competitive ladder.
Carlos "Absterge" Correa, Jason "Pikaboo" Smith, Conner "Wizk" Torrence, and Vincent "Jellybeans" Tran make up the World of Warcraft team. These four players were formerly known as The Move team, which placed second at 2018's Arena World Championship. Each one also boasts several upper half bracket placements at past events.
The Golden Guardians organization is aiming to continue its expansion into new titles, with an interest in Rocket League and the Rocket League Championship Series.
Source: Read Full Article