Black Desert Mobile Future Plans Revealed, Include New Classes And Bosses
Following a strong launch for Black Desert Mobile on both iOS and Android last week, developer Pearl Abyss shows no signs of slowing down. The company has recently revealed an extensive roadmap for the future filled with content and new experiences for players. Speaking to Pocket Gamer, the developer laid out several plans for the game set to arrive in the near future.
The news should be well received by players, because while there is already a large among of content already in the game, some key features are still missing from the Western localization. Right now, the Awakening system and missing certain classes are the biggest points of departure from the non-mobile game. The missing Awakening system should not be much of a surprise however, since most players are not yet level 56 when they would normally receive it. In addition, missing classes will slowly be added into the game over the next year, which is sure to keep the meta fresh on mobile.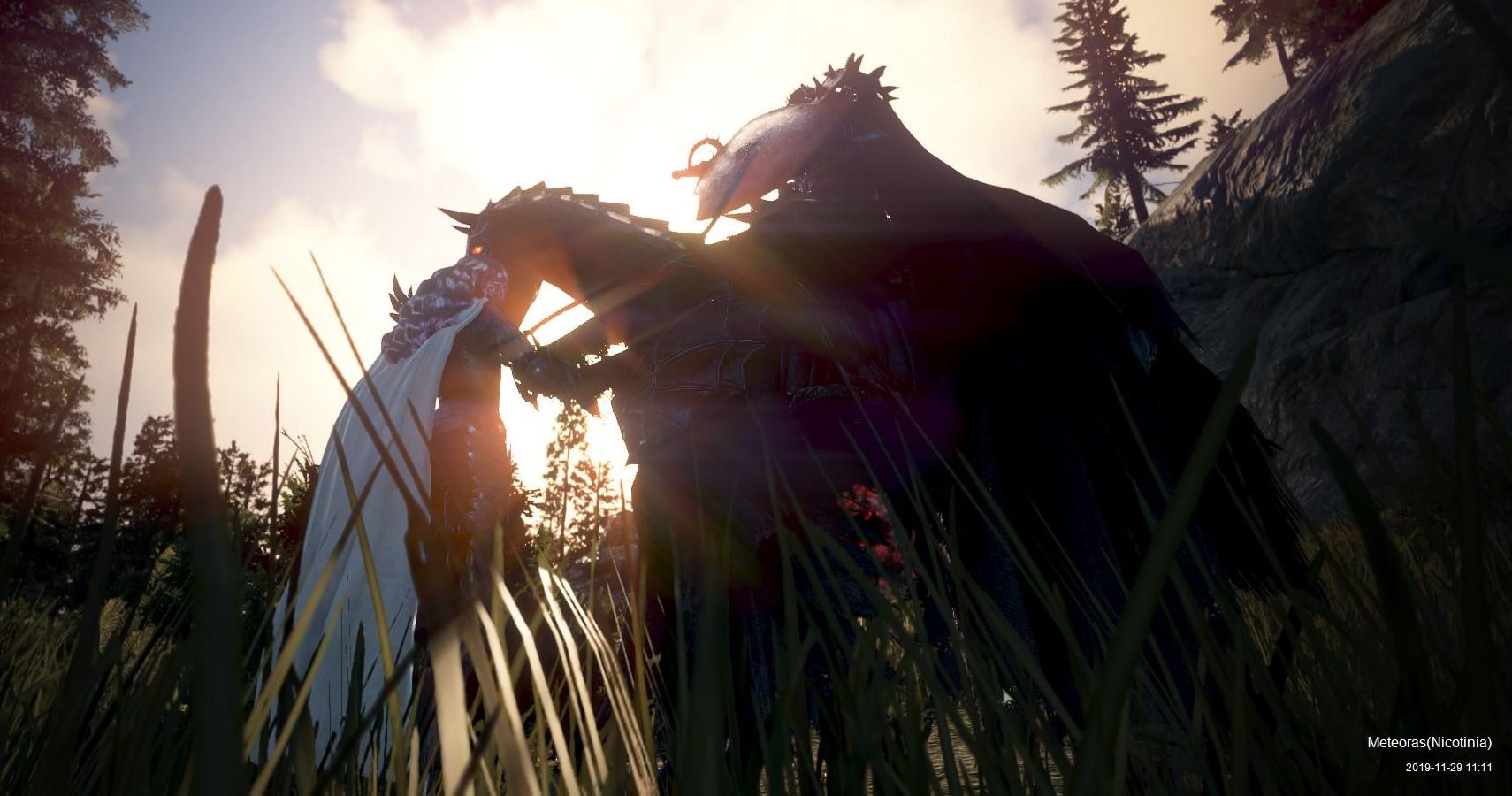 As for the rest of the roadmap for 2020, each quarter brings in new content, and combined with what is already in the game, players will have their hands full. For a mobile MMO, Black Desert looks to have a massive amount of gameplay. Beginning in the first quarter of the year, players will see the addition of the Portuguese language supported, new classes, a new zone in South and North Mediah, and a new world boss with the addition of Karanda.
The second quarter will again bring new classes, a new zone in Western Valencia, a new world boss with Nouver, new PVE content with Merchantry, PVP content with Siege Wars, and a special Boss Rush. In the third quarter, players will be able to venture into Northern Valencia and engage in the Tower of Trials, and brings the currently missing Awakening system, which should offer a broad range of customization to a player base that should be at level 56.
Finally, the fourth quarter will bring more new classes, an enraged World Boss series, new PVE content with Path of Glory, and Class Ascension.
Another upcoming feature is the Fame of an Adventurer, which will be a new reward system that gives admiration to your preferred adventurers. With these points, they will be able to earn unique rewards and will work perfectly with the new Blood Kin feature. Right now, this feature appears to allow players to summon other adventurers to you regardless of their location.
By sending a notification straight to their phone, players will be able to join the action at a moment's notice, which is certainly one of the most innovative features in porting an MMO to mobile devices, whereas before on a PC or console the effort involved in joining a friend would be higher. These features may change before they launch, but at least in concept they seem like a great addition to the social aspect of the game.
Source: Pocketgamer.com
Source: Read Full Article