A Possible Elder Scrolls VI Easter Egg Has Been Found In Starfield's Latest Trailer
A possible teaser for The Elder Scrolls VI has been found in the Starfield trailer shown during Xbox and Bethesda's E3 showcase.
A new teaser trailer for Starfield kicked off Xbox and Bethesda's E3 showcase and one eagle-eyed Redditor has spotted what could potentially be a teaser for the next Elder Scrolls title. As can be seen in the image below, or at the 1:18 mark in the game's trailer, there's a very small etching on the spaceship's console which looks an awful lot like some kind of landmass.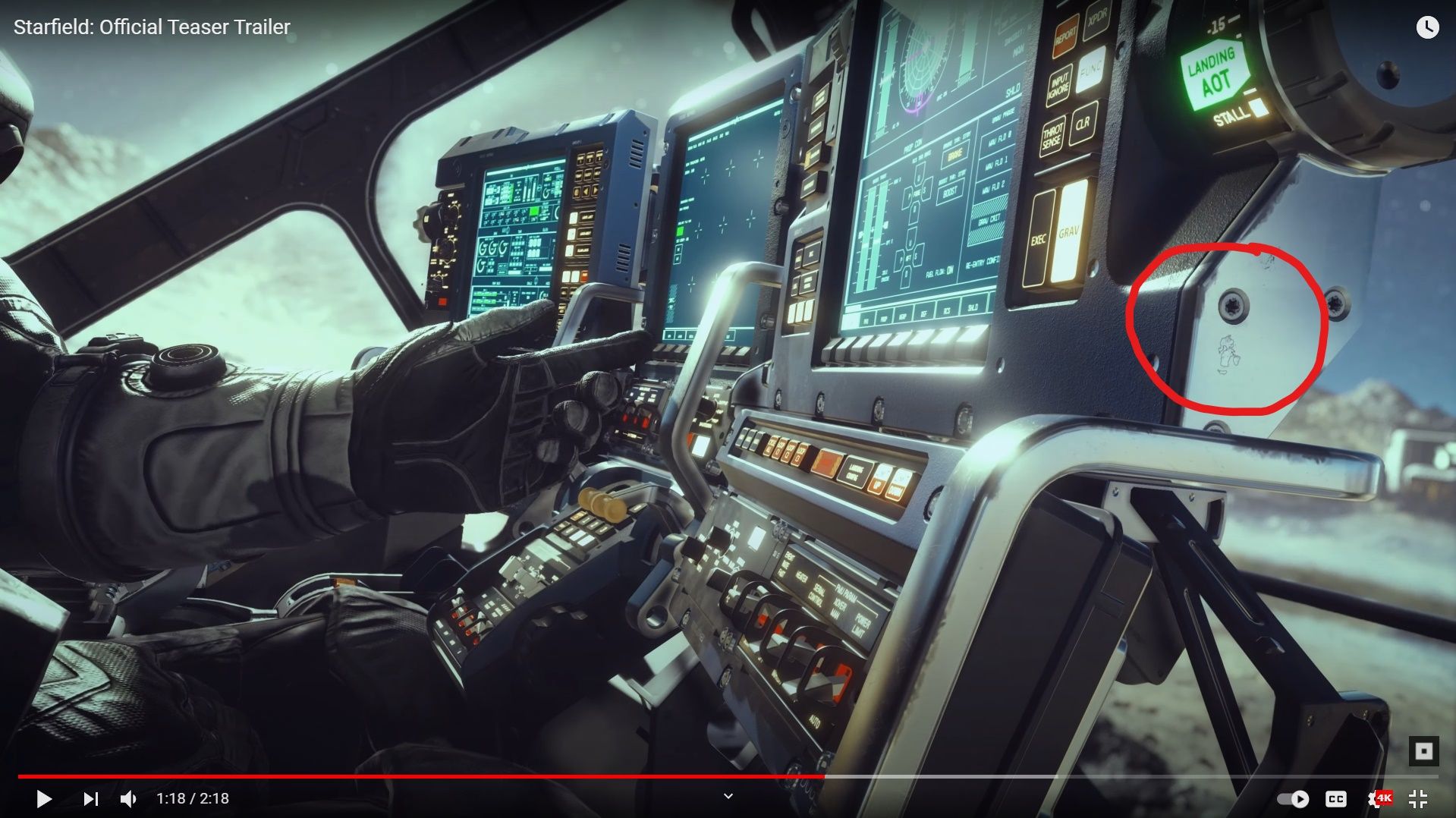 According to the Redditor who spotted the etching, the shape looks very similar to High Rock and Iliac Bay, a land mainly populated by Bretons in the Elder Scrolls universe. Whilst this could just be a coincidence, the shape and design of the etching look very deliberate, possibly hinting that High Rock could be the location for the next Elder Scrolls game.
It's not like developers aren't partial to teasing their future projects in promotional art and trailers, just look at how Arkane teased Redfall a full year before the game was actually announced. Xbox head Phil Spencer is also infamous for putting future announcement hints on his shelf in his live streams, so it's very possible this little etching could be a tease for the new Elder Scrolls game.
For now, we have Starfield to look forward to, and a bunch of new information has come out since the game's initial reveal earlier today. Todd Howard recently spoke with the Washington Post about Starfield and how the game will essentially be "like Skyrim in space," to the surprise of absolutely no one.
Starfield was also confirmed to be an Xbox console exclusive, meaning it will also come to PC but not PlayStation or Switch, and that the game will be playable on Xbox Game Pass on the day of release. Starfield is still a little way away though and is set to launch on November 11, 2022 for Xbox and PC.
Source: Read Full Article